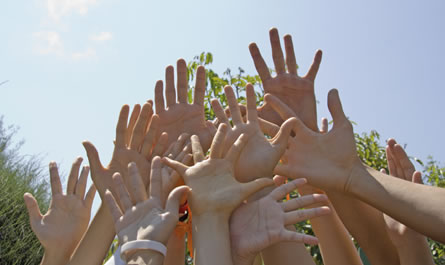 Details
At AuthorsTips.com, our mission is to support every writer and always bring new materials for people to read/learn. We help writers promote their published book(s) to new audiences because of our love for stories and learning. Introduce yourself to our community, and start meeting other like-minded friends within our network.
To fully support the dreams of all writers, we have integrated an automated system that can take care of every writer's need during their book developing and promotion stage. Through many software's and website applications, our professional staff members can now develop attractive book covers for authors, send out book releases to a mass of news outlets, publish article reviews about books they read onto many well-known websites, and make your books/ebooks famous through many different outlets.
The Indie Writers Support Network collaborates with many authors on the regular. We have raised a few authors to the New York Times bestsellers lists and helped hundreds more achieve their publishing dreams, whether through book-cover creations, eBook conversions, promotions & reviews, social media postings, book-signing arrangements, and bookstore marketing.
Every lifetime member of Indie Writers Support will continue to receive our help for life, whether through our newsletters, free downloads, reward programs, monthly promotions, web conferencing, or other strategies.
We appreciate every member of our Network. As a member, you will also enjoy the pleasure of learning everything about the book publishing business - and how to write and sell good stories.
Before your full-blown promotion begins, we'll take the time to analyze and customize your book's BISAC code and SEO status and keywords. This customization process will generate more sales and allow your book to be displayed next to current best sellers. BISAC (Book Industry Standards and Communications) and SEO (Social Engine Optimization) are social engine optimization tools used by Amazon, Barnes & Noble, Google, Bing and every other e-commerce book site to increase their outpouring media views and automated growth sales. Some authors do not know how important it is to have strong tag words and keywords. In fact, perfectly placed keywords in these publishing platforms (SEO and BISAC) can be the reason a new writer can gather more sales and reviews more than an established writer, online. Strong keywords pertaining to a book's genre and reading category could garner a thousand views within a day on amazon.com and bn.com. Our team will conduct these important keywords search for you, have you replace the keyword contents in your publishing platform, and then start a marketing campaign that will automate and raise your BISAC juice for daily views and downloads/buys.
We will promote your published book or eBook to 100 Amazon reviewers. That's 100 reviewers who buy and download stories on the regular and leave good or average reviews on Amazon. We will also promote the published titles to Goodreads reviewers who will most likely take an interest in your subject. For example, if your book is a horror story, then the title will be advertised to 100 reviewers who left published reviews on the genre's category (horror stories). Mystery books will get mystery related reviewers. Plain and simple. Your published title is guaranteed to sell and receive more reviews.


We have a software program that collects email addresses of every book reviewer directly from Amazon.com, and another mass emailing software that quickly sends book promotional emails to an unlimited number of recipients daily.
For this Bestseller's Program, we will also design a few Books and Author's Pages for you. This page will be integrated with the social media snippets such as the "Like" and "Share" buttons (sample http://bit.ly/197muE7). After that, we will send the page out to 100,000+ readers via emails, and then publish articles about your book onto many websites. Your book cover will be featured at our partner sites, and the ad banner will circulate all through www.authorstips.com.
Your book will also be promoted through all of our social media groups of almost a million book readers (Facebook, Twitter, LinkedIn, Google Plus, Yahoo Groups, etc).
Finally, our book title will be introduced to all Independent Writers Support members as the 'Book-of-the-Day', and the promotion will be archived on our websites.
By the end of the first month or two, your name and your book title will be well known on the Internet. And within a few months, you will find articles everywhere online about you and your book. Your title will become a ubiquitous presence on the net!
500,000 unique book views is what this service guarantees, to be served within a one year period.
Anyone can sign up to become a member of our network and create their professional profile with us.
To be included in our Bestseller's Program, simply finish the payment application and answer a few questions.
IN ADDITION TO THESE SERVICES, YOU WILL ALSO BE ADDED TO THE INDIE WRITERS SUPPORT NETWORK AS A LIFETIME MEMBER, WHICH WILL ALLOW YOU TO gain unrestricted access to everything on our website/network; including tutorials, software downloads, and our marketing web interfaces for book promotions and researches.
ITEMS INCLUDE:
ARTICLE2VIDEO SOFTWARE - will help you create a Text only Book trailer for your published title.

INSTANT SITE CREATOR SOFTWARE - will help you create an Author Page for yourself and your book(s).

QUICK BACKLINKING SOFTWARE - will help you generate 100s of backlink sites for your book(s).

KINDLE-BOOK GENERATOR SOFTWARE - will help you create a .mobi reader Kindle Reader eBook.

BOOK GRAPHIC PRO - will easily help you create a personalized and editable eBook cover.

EBOOK MARKETER SOFTWARE - will help you generate the contact lists of the Amazon Reviewers who had left published reviews on amazon.com according to your book's genre. It also helps promote your book(s) to your social media networks automatically with ease.

LIST OF 850 BOOKSTORE OWNERS - will give a list of 850 bookstore owners in the U.S.A. Included in the list are their names, addresses, phone numbers and email lists.

LIST OF 40,000 BOOK READERS - will give a list of 40,000 book readers whom you may introduce your books to.

WE WILL ALSO DISPLAY YOUR BOOK TO ALL OF OUR AFFILIATED WEBSITES FOR 6 MONTHS.