Details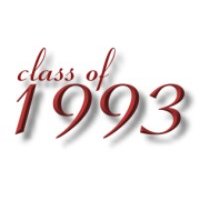 Twenty years later, the Class of '93
is ready to pick up where we left off and continue the party!
Who looks completely different?
Who hasn't changed at all?
Who still has their original hair?
Who still has their original waistline?
Who cares?!
You are guaranteed to have a great weekend

even if you have no clue who the person is that you end up talking to after your date disappears...
********************************************************************************
Friday, October 4, 2013
Homecoming Football Game
Pineville Rebels vs. Leesville Cats at PHS Stadium

Game starts at 7:00pm

Buy your tickets at the gate - $7.00 each
Saturday, October 5, 2013
Knights of Columbus Hall
6656 Coliseum Blvd, Alexandria 71303
Family Fun 12:00noon - 3:00pm

Bring the whole family!

Hamburgers, snacks, space walk, music

$5.00 per adult

$5.00 per child 5 years & older (kids 4 years & younger are free)

Dinner & LSU Game 7:00pm - 12:00midnight

Buffet dinner, LSU game, music, contests & prizes, embarrassing yearbook photos

BYOB

$30.00 per adult
T-shirt pics are posted on our Facebook event page.
** If possible, please pay via a PayPal account. Online transaction fees are higher when you pay with a credit card instead of PayPal. Thanks. **
Contact Kala Vercher Guidry via Facebook or email if you have any questions. rkguidry@centurylink.net
Register
The deadline to Register was Monday, September 16, 2013