How to organize a Bachelor Party on Facebook
Bachelor/ Bachelorette Parties are fun. Ordering and organizing all of the balloons, confetti, piñatas, and little pointy hats can get expensive, fast. (Yeah, we keep it pretty clean over here at Pay It Square) Either way: Planning and executing a successful party that everyone will remember (or forget) can be easy with Pay it Square. We'll show you how to use Facebook to keep in contact with the party members and stay organized.
Create Your Page on Pay it Square.
Make the Link "Private"
Send with Facebook Messenger to Attendees
Here are some details:
1. Create your Pay It Square Page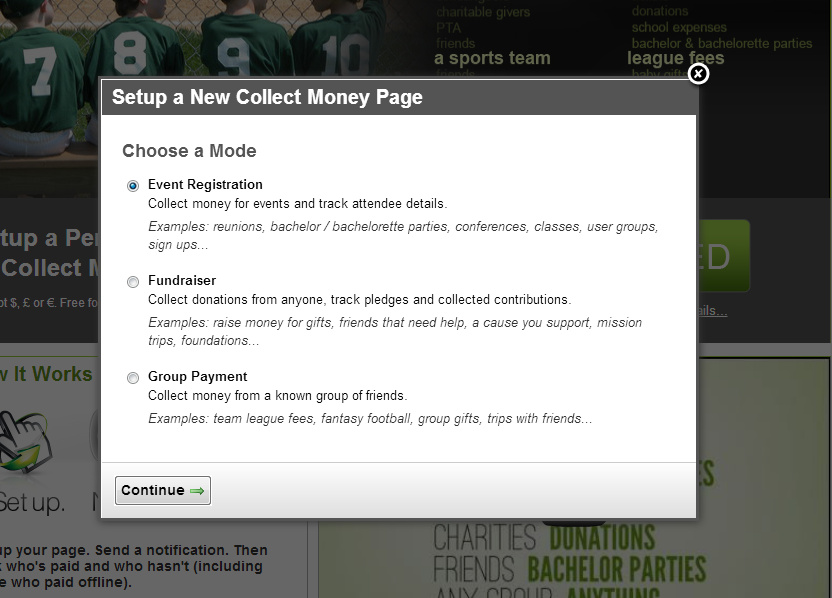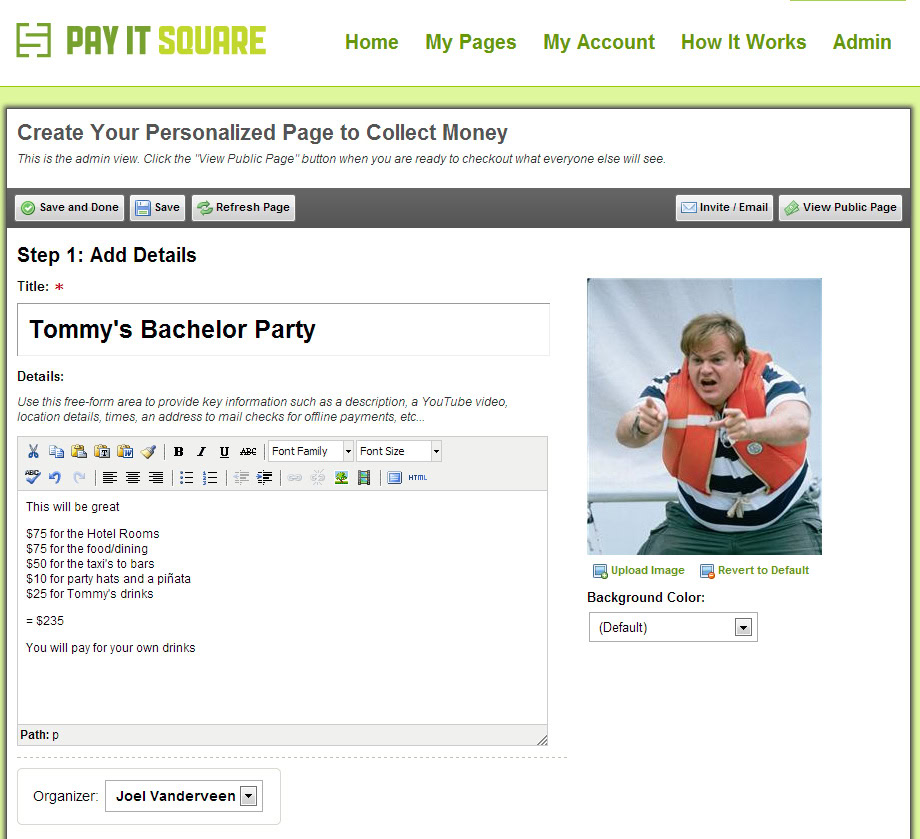 Here are a few things to consider:
You might want to suck up the fees. Our organizers tell us that getting people to register online right away is hard enough. Tack on an extra $2-3 for "fees" to everyone and you'll come out ahead.
Explain the costs – Show an itemized breakdown of what the costs are. Partygoers like to see what you'll be spending their money on.
Fill out the rest of the information as you wish, and click "Save & Done"
2. Make the link private
Making the collect page private will ensure those you invite come to the party. If you are hosting an "open bachelor party" you may skip this step.
Open up "Advanced Settings" and click "Is this Collect Page Private" and you'll be greeted with this box.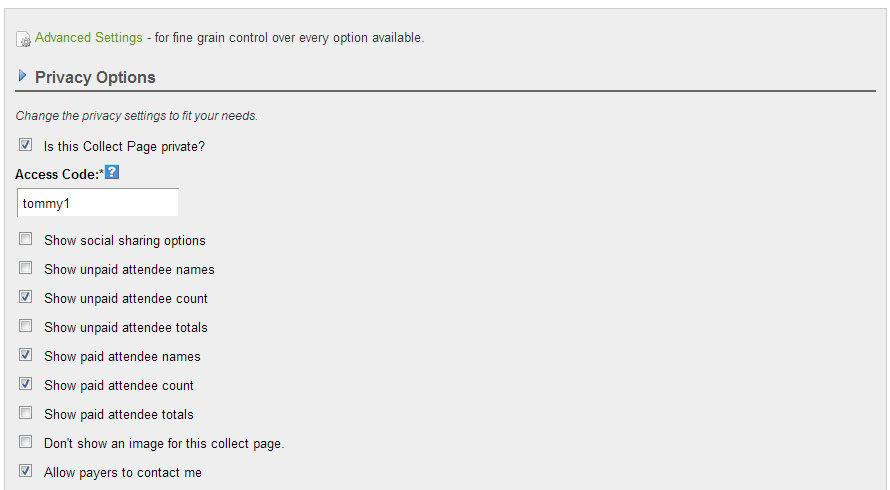 You can change the code to say anything you want! Feel free to get creative.
3. Post the Link in a Facebook Message
Add your attendees names to the TO: field. These will be your guests to the party. Don't forget to add the private code (if you used one)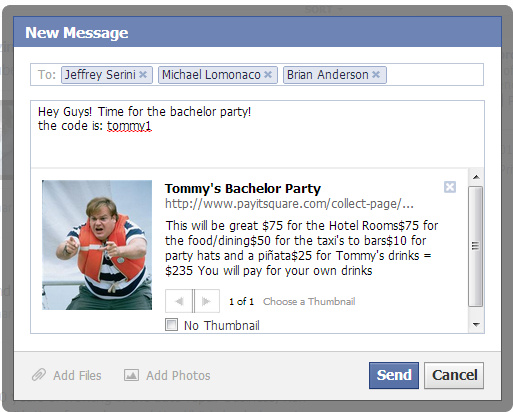 Thats it! have fun! and again, if you have any questions, please contact support@payitsquare.com
-Joel